Boat, Canoe, Kayak, Rental - Hayward, Wisconsin
Chippewa River Canoe and Kayak rentals on Moose Lake has Boats, Motors, Kayaks, and Canoes to rent on Moose lake or the West Fork of the Chippewa River.
Chippewa River Canoe rentals offers canoe rentals and shuttle service for float trips from up river back downstream to Sportsmen's Lodge on Moose lake. They also have Boats, Motors, Kayaks, and Canoes to rent on Moose lake in the Chequamegon National Forest.
---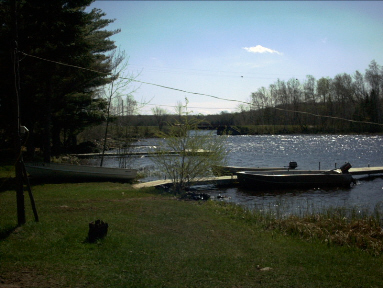 Boating and canoeing
Moose lake is a flowage lake fed by 3 rivers and several streams. It has good fishing for musky, walleye, smallmouth bass, and panfish. Surrounded by the Chequamegon National Forest, Moose lake not only provides good fishing but it also has more of a wilderness atmosphere. In fact in the Little Moose end of the lake you'll see no cabins, no development, just the wilds of the National Forest.
Available for rental - canoes and Kayaks
Just looking for a fishing baot to rent?
We have a 14 foot AlumaCraft fishing boat with 10 HP electric start motor equipped with trolling motor, depth finder, and nice fishing seats. For rent daily or weekly at a very reasonable rate
All boat rentals are subject to availability on that day.
Call us for more information, reservations, and directions to get here at 715-462-9402
---